We know you work hard to serve your retailers and we want to partner with you to make your next sell-in easier which is why we are excited to share four updates that have been made to RepSpark systems.
1. New Favorites List Workflow:
Start fresh - every time! Now buyers have the ability to save their workflows according to a unique Favorites List. This eliminates the back and forth while adding clarity to desired selections. Watch the video below to see how the new feature works.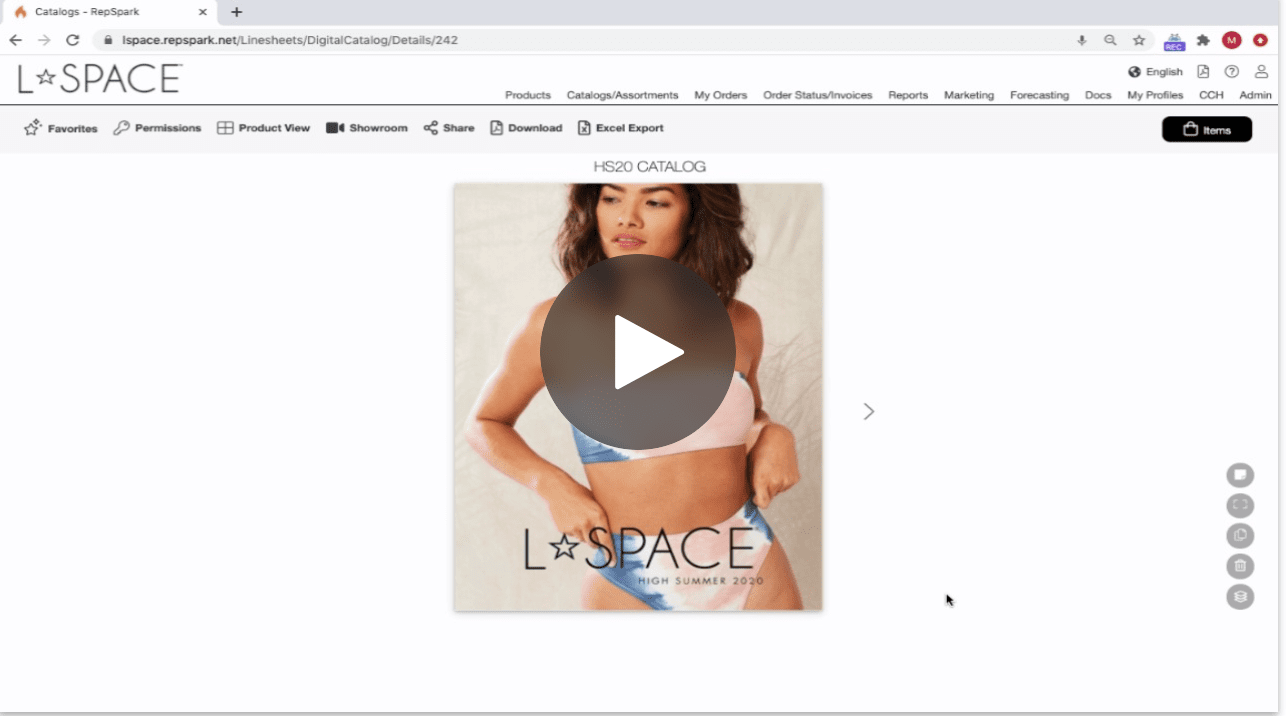 2. Catalog- Single Page Mode for Smaller Form Factors
Every buyer is using a unique device to look at your catalog, so it's important to give them the ability to look at your content without limitations. Now, you or your buyer can adjust the view to single page mode to fit their screen or look at your catalog in a single page mode and focus on that show stopping new product. With this feature, retailers can visualize their assortments from color to fabric and maximize the outfit opportunities for their customers.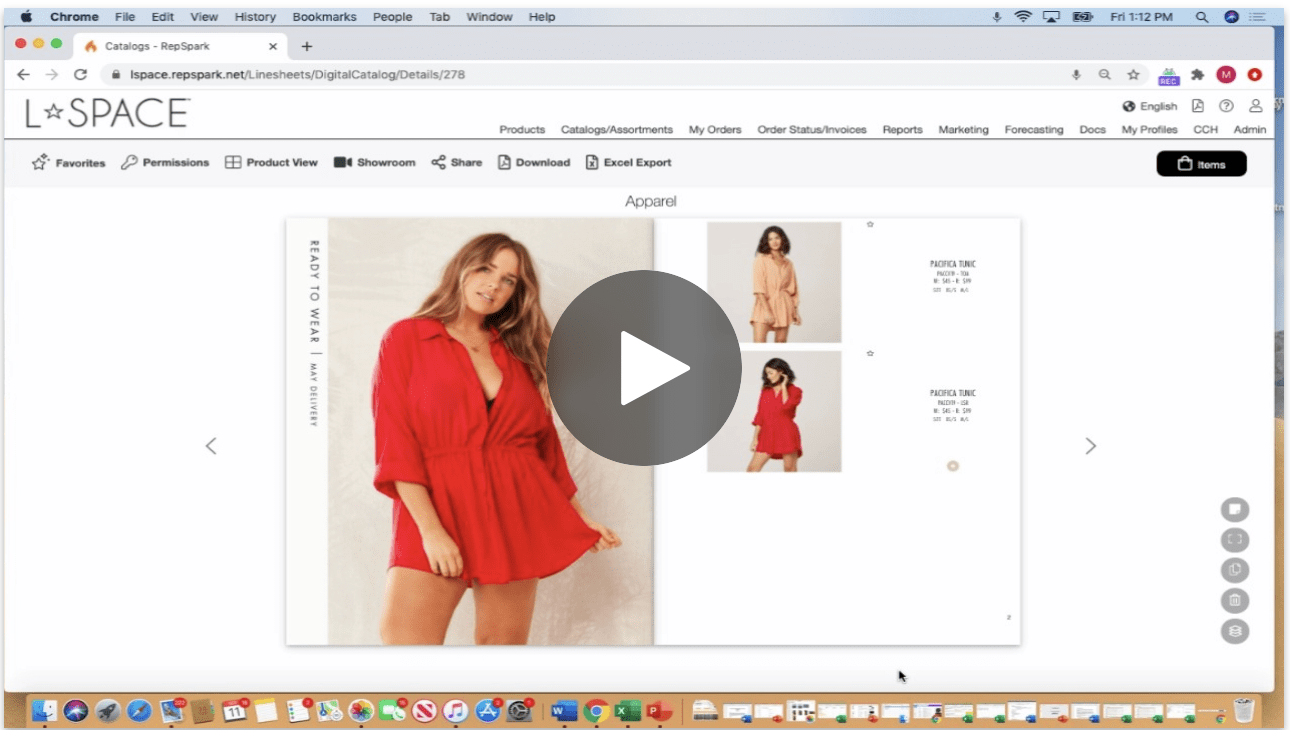 3. Creating An Excel Order Form from the Catalog, Favorites List and Assortment Pages
Who doesn't love to maximize their time?! Now you can equip buyers to export their Favorites Lists, Assortments and Catalog and go offline to create their order forms via an Excel spreadsheet. Not only does this save time, but it also allows those who are obsessed with spreadsheets, data and analytics to dive deeper with their planning. Drag and drop the sheet right in to create an order. Watch the ease!
4. Creating Order From Favorites- Using the Multi Delivery Board
Along with the ability to create a workflow of your Favorites List, you can also create your orders from the workflow list then plan out the multi deliveries. Speaking of color - don't forget to add balance! While working in the multi-delivery flow your buyer may realize they have all black SKUs or sleeveless options. With the new drop-down catalog feature, they can view all the product options to balance out their assortment.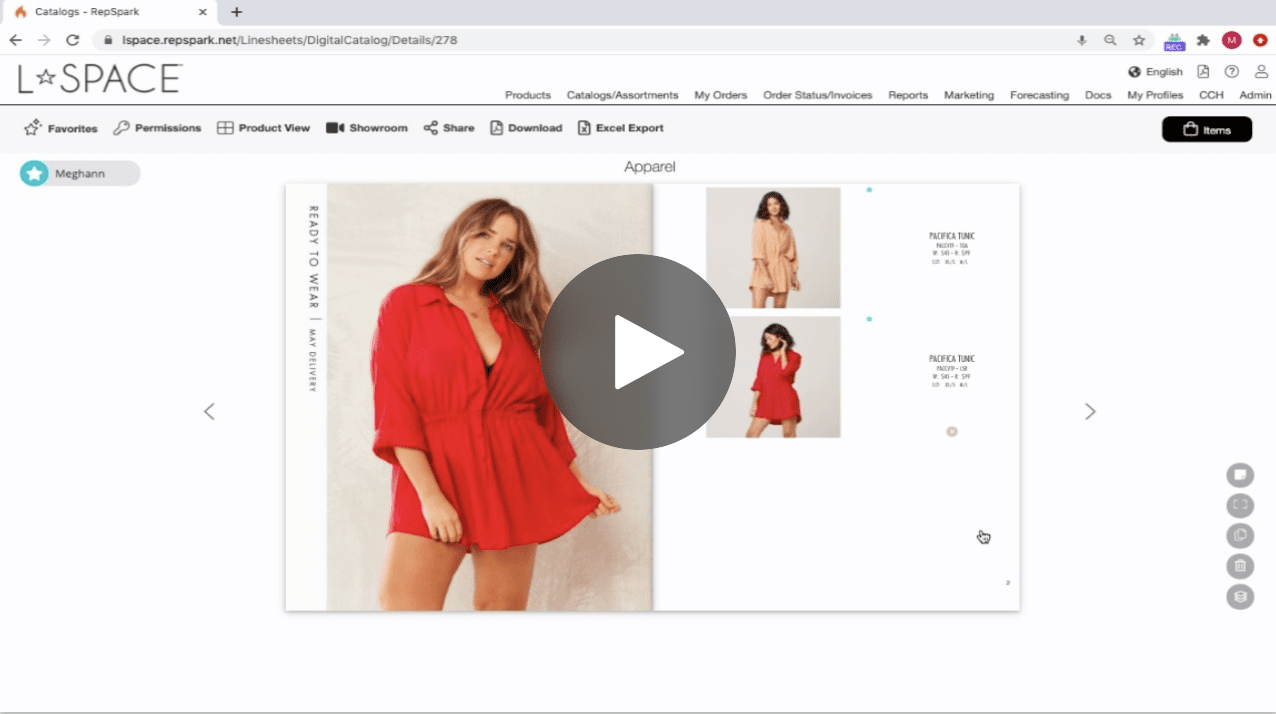 BONUS in the Builder: "How-to" Demonstrations
How to add a different image than the main image in the catalog
Is a certain photo responding stronger than another to your buyers? Make that one front and center on your catalog. Watch this video for an easy demonstration of how it's done.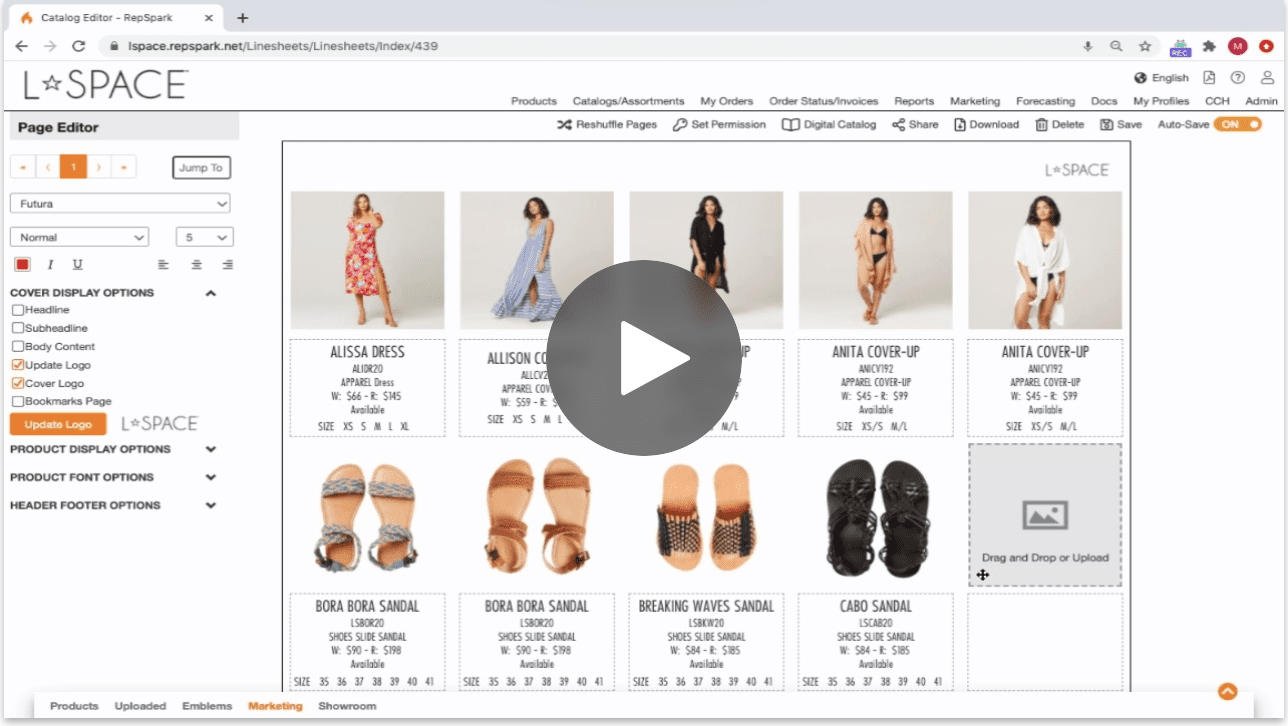 How to link a Showroom or Technical Video to a Feature Page
You've worked so hard to develop content to digitally showcase your products - don't let it fall to the background. Here's a quick video of how to link a Showroom Video or any video you want to showcase on your Feature Pages.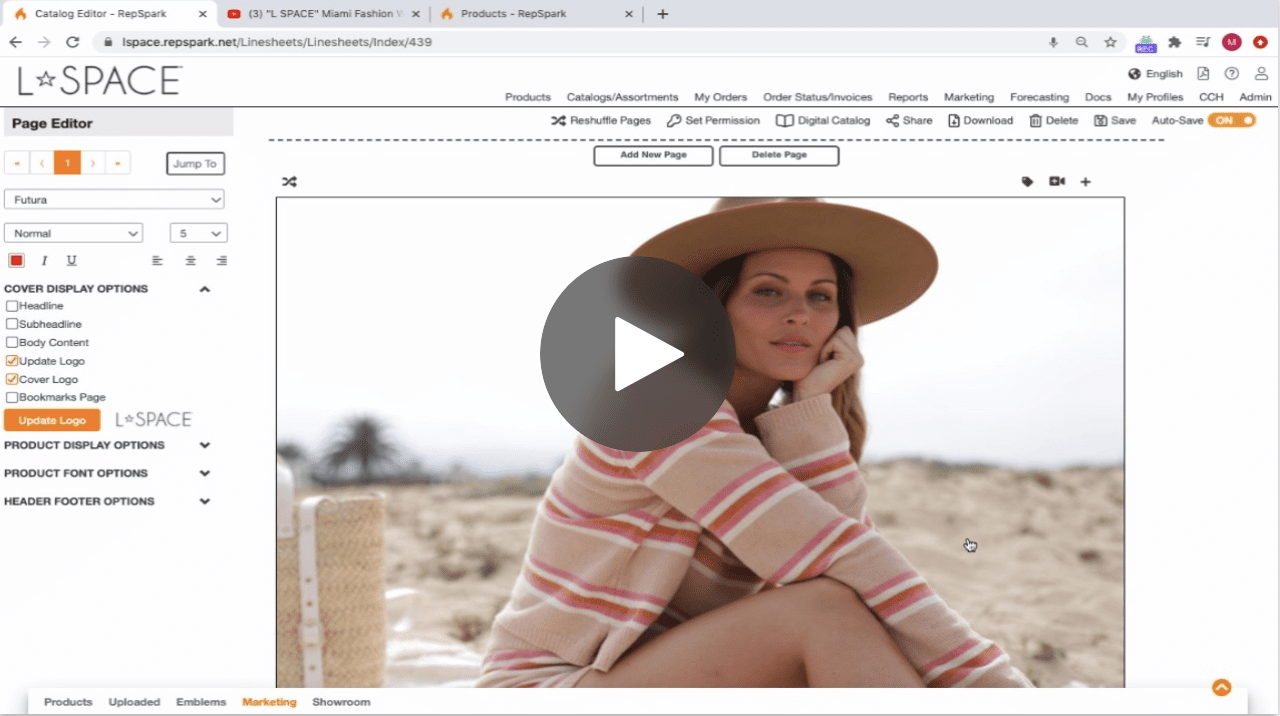 Have questions? Reach out to our Customer Success team at RepSpark, and they'd be happy to help.
If you want to get on board with this ease of use and selling for your brand, then schedule a demo today! We want to partner with you to hit your numbers and serve your retailers with easy selling.