It's without a doubt that times are changing and while we know the COVID19 pandemic will eventually come to an end, we believe some things may never go back to how they used to be and that the digital future is stronger than before. Already, we live in an era that is deeply dependent on digital tools with remote work due to social distancing and travel bans.
To overcome these new challenges and to help shine insight into how to take your brand fully digital, we invited Dac Clark, partner of L*SPACE and cofounder of RepSpark to share the 5 most effective ways a brand can go digital right now.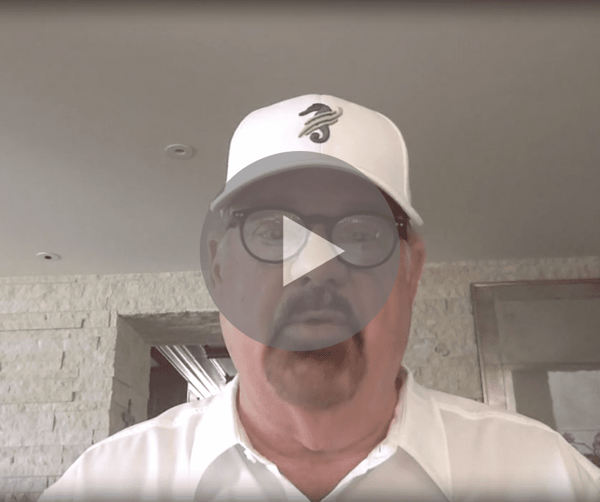 To help make the transition easy and to prepare you for success, we broke down Dac's 5 digital tools so you can be well equipped.
1. Digital Catalogs are an essential tool
One of the strongest ways you can maintain buyer and seller connection is with a Digital Catalog. Not only can you create a custom assortment for your retailers, but you can allow them to Favorite items they want to purchase, order directly from the catalog against live inventory, and plan the flow of deliveries for different products based on their needs. We've made it easy so you can brand your catalogs using pre-made templates and offer the flexibility to update your catalog with ease.
Our people at L*SPACE found that it was much easier to basically create a digital catalog than it was for print. -Dac Clark
2. Buyer & Sales Pre-Book meetings need to be digital
While it may be off-limits to meet with your retailers face-to-face, there is a new alternative to sell even while remote. As Dac pointed out, "we are seeing a strong order flow using RepSpark's B2B" and you can also experience this same result. Besides using the Digital Catalog to showcase the product, you can use a video conferencing platform like WebEx to conduct all your meetings, share screens and host webinars.
3. B2B Digital Ordering needs to be expended
To keep your wholesale orders moving, digital needs to be your process. With RepSpark, not only can we offer easy ordering against live inventory for your retailers, but we can also provide Order Reports to summarize current and historic bookings.
4. Virtual multi-media recorded seasonal line releases are vital
L*SPACE has already taken the initiative to set up their showroom to be a virtual studio where they can broadcast pre-lines, record line releases, host digital sales meetings and even conduct digital trade shows. Below is a layout of their virtual studio. If you are curious about what technology they purchased for the set up, they are using a GoPro Camera and a Roland Digital Video Switch.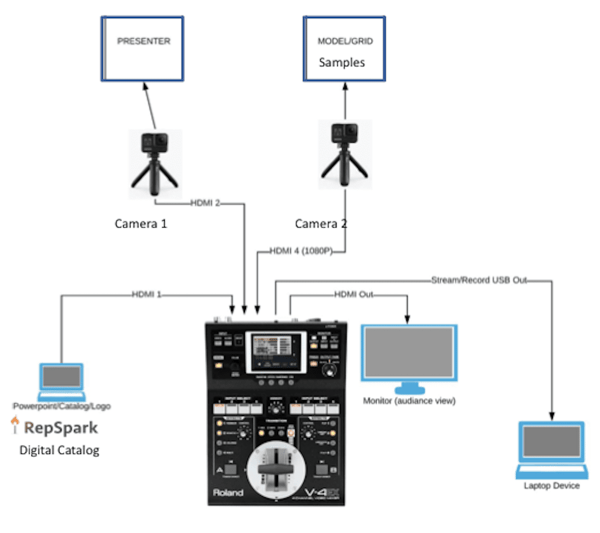 5. National Sales Meetings need to go digital
Just like the virtual studio that is set up to broadcast prelines, you can use the same set up for your sales meeting. For this to flow smoothly, we suggest you plan and rehearse just as you would a regular sales meeting. Using tools like Zoom or UberConference, you can create a live set-up for your representatives to tune in. We suggest having someone at the computer as you present the line so they can manage incoming questions and share any necessary deliverables during the meeting.
This slow down is a great time to invest in your digital tools. Go digital with RepSpark by scheduling a demo today.