Make your list and check it twice - the holidays are coming, and customers couldn't be more excited!
Make your list and check it twice - the holidays are coming, and customers couldn't be more excited!
Are you looking for ways to serve your retailers this holiday season? If so, then work with your customers to set up a Virtual Pop-up Shop! Retailers can then promote this shopping service to their customers and offer home shipping as an added convenience. Brands using RepSpark have executed this strategy in the past, and it's a great way to deliver an exclusive shopping experience to their valued customers.
With a Virtual Pop-Up Shop, are you are gifting your retailers with the opportunity to:
Boost their sales by taking advantage of a busy shopping season.
Allow retailers to offer unique products that may not fit in their physical space.
Experiment with new products and promotional strategies.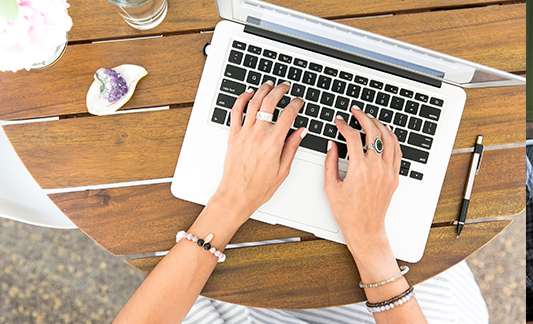 Here are the seven steps your brand can take to launch a successful Virtual Pop-Up show this holiday season.
---
1. Select the Custom Assortment
Take a look at your high inventory products or even new trends that you want to test. Build out the assortment and make sure it's well balanced in color and product offerings. Look to add products that pair well with inventory they have on the floor to create easy add-ons and is relevant to their buyers.
Be sure to ask your buyers what customers have been asking for and use this pop-up shop to promote and give access to these product mixes "for a limited time only."
2. Create a Microsite
Using your selected assortments, build a Microsite for customers to shop the product. Be sure to remove any information that you wouldn't want the end-consumer to know, like wholesale pricing.
3. Upload your favorite branded images and videos to sell your products
Showcase your best lifestyle images and product videos that would help sell your products. Be sure to tag the products in each photo so that buyers can shop around.
4. Enable shipping details
With this method, retailers will want to ship products to their customers to receive their products. Ensure any minimum requirements are disabled, and consumers can easily share their shipping information for a frictionless buying experience.
5. Create gift guides
It's the holidays, and everybody is shopping for someone. Make it easy for customers to buy with curated gift guides that are also shoppable.
6. Do a test run
Send the Virtual Pop-Up shop to members of your team and have them navigate. Did they notice any points of friction? Add clarity to make it easy and understandable before you distribute the sale.
7. Promote your pop-up shop with a campaign
It's time to spread the holiday cheer and send out a campaign announcing the Virtual Pop Up Shop. Include the link to your Microsite and make it for a limited time to build the excitement. Be sure to look at your analytics to see who is engaging with the campaign and be ready to ship out your products!
If you have any questions about launching your Virtual Pop-Up Shop, then reach out to RepSpark's Customer Success Team today.
If you are wanting your B2B software to have this capability and grow with your business, then Schedule a Demo today.