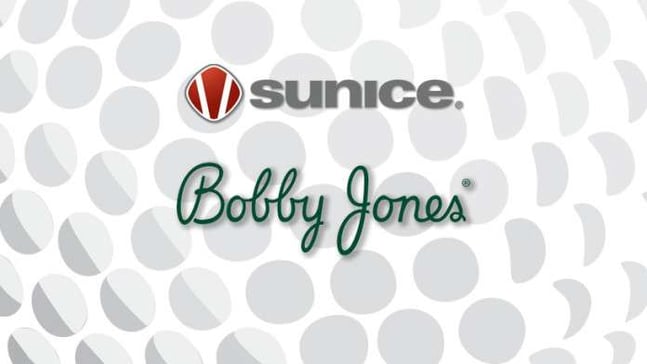 About:
Sunice, a Canadian born golf brand, is recognized for their industry leading, high-quality products. Bobby Jones, a golf apparel brand located in Atlanta, Georgia, is known for its performance and lifestyle apparel for men and women. The clothing is made from quality materials and you can see the great attention to detail in every garment that they make. Bobby Jones and Sunice merged in 2015, where both brands operate together to create a successful stance in the market, and commit to be widely represented in PGA Golf.
Fun Fact:
The Bobby Jones brand just celebrated their 25th anniversary,
"We believe longevity is a function of character, integrity, respect, consistency and an unwavering pursuit of excellence. These are very often the words used to describe Bobby Jones, the man, and we are fortunate to have him as our inspiration. These are also the words we challenge ourselves with every day, in each endeavor, no matter how big or small. These are the words that we believe will carry us for another 25 years." - bobbyjones.com
Read more about Bobby Jones and their 25th year of business here!
Bobby Jones/Sunice and RepSpark, a Partnership:
Bobby Jones/Sunice partnered with RepSpark in 2016. Since then, RepSpark and the Bobby Jones/Sunice team have worked closely to implement the most up-to-date technology to their sales force. The brands reputation in the industry is unparalleled, and the RepSpark team is honored to be working with a brand that has such a rich history in the world of golf.
Check out why industry leading brand are choosing RepSpark as their B2B eCommerce Solution!