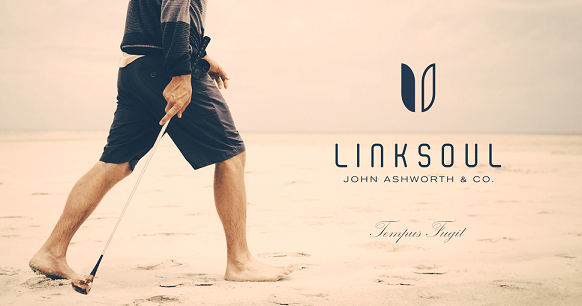 About:
Linksoul is an American apparel company based out of Oceanside, California. They are well known for their men's lifestyle clothing that is rooted in golf, and is influenced by California's rich beach culture.
"Linksoul is more a philosophy than a brand. More of an experience than a clothing company. Linksoul is the collective life's work of people who care about each other and enjoy collaborating. We believe in creating products we value, with the people we love, for the good of our families and our community." - linksoul.com
Fun Fact:
When you take a close look at a Linksoul clothing label it says the word, "Tempus Fugit," which is Latin for Time Flies. Those at Linksoul believe you should value your time spent, no matter what you do.
"We believe enjoying our lives lets us enjoy our work, and vice versa. A perfect day for us includes time with family, time with friends, time in nature, creating things with our hands and physical exercise. A life filled with these kinds of days is a good one."
Read more about Linksoul here!
Linksoul and RepSpark, a Partnership:
In 2014 Linksoul joined the RepSpark family. Linksoul has partnered with RepSpark to trail blaze the embroidery process. This passionate company is always striving to be technologically forward in regard to data integration which makes them a great partner.
Check out why industry leading brands choose RepSpark as their B2B eCommerce Solution!