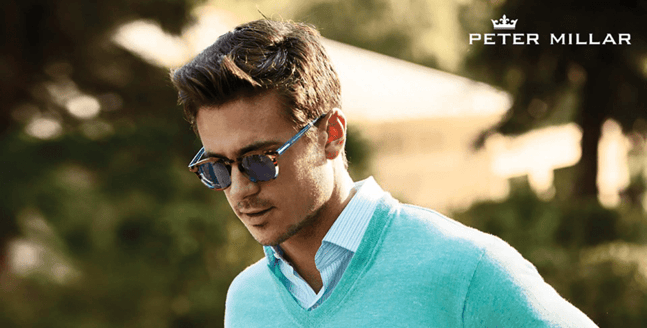 About Peter Millar:
Peter Millar is a premiere clothing line founded in 2001. They are known for their quality products and accessories aimed to represent sophistication and the art of dressing well.
"From the original signature cashmere sweaters to a wide range of casual and formal wear, the Peter Millar line embraces a classic, old-world style resplendent in sharp detail, superb craftsmanship, and only the highest quality materials available." - Peter Millar
Peter Millar "Sets the Standard" in maintaining Corporate Social Responsibility by providing clear guidelines and resources to their employees and vendors to maintain their values as a company. With product styles ranging from golf to business appeal, Peter Millar has become one of the fastest growing global brands in the lifestyle apparel market.
Read more about Peter Millar here
RepSpark and Peter Millar, a Partnership:
RepSpark and Peter Millar have been partners since 2015. Peter Millar is widely known for having exemplary customer service and care, and the RepSpark Team is proud to be an extension of such a great company. That same dedication is shown through the working relationships we have with the team. RepSpark and Peter Millar have been able to work closely together to provide the latest B2B sales tools and technology, and in return are leaders in the lifestyle and golf marketplace. RepSpark is honored to be able to highlight such an amazing team and company.
Check out why industry leading brands are choosing RepSpark as their B2B eCommerce Solution!