You've made a decision to invest in growing your B2B Wholesale business and make it easier for your retailers to shop.
But, how easy are you making it? Ask yourself:
Do they know where to go to access your products, assortments, and latest catalogs?
Can they request access with one click of a button?
Are you making your partner portal as easy as possible to find?
If you are not using B2B Software to enhance your products for your retail partners, now is a good time to start. It will streamline your sales process, provide an immersive buying experience for your B2B partners, and sync with your existing tools to provide information that both you and your partners need.
The best brands use these tips to make it easier for their partners to re-order their products, showcase their collections, and automate their sales process.
So what do you do?
Here are 3 ways to invite your buyers from DTC to B2B.
1. Create a Call To Action Link (CTA) in your Menu.
For both your main menu bar and footer menu, create a link to drive traffic for your B2B buyers that's clearly labeled the following:
B2B Portal
Partner Login
Request A Catalog

You can add this link under a "Company" section of your website or under a "Resources" tab to make it easy to find. Make sure that this menu is visible and accessible from ANY page of your website that will make it easier for your sales reps and your buyers to find without digging through email or having to communicate back and forth. Once your menu is created, just replace your menu link with your custom B2B Portal link and publish.
2. Brand Your Portal Landing Page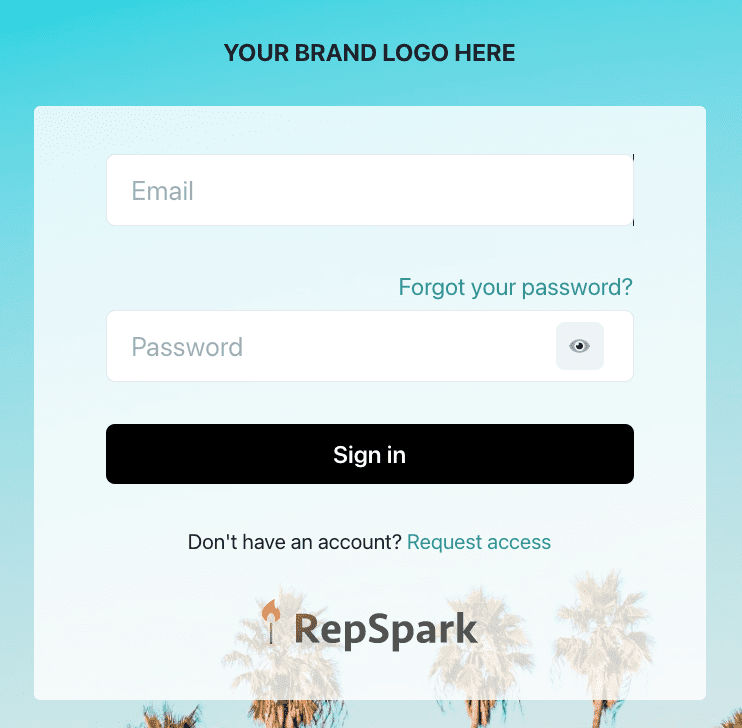 This is an opportunity for you to share your brand's unique story and visually impress your retailers. For new and existing partners this is a seamless way to shop 24/7 without having to contact anyone for access.
For new retailers visiting for the first time, this is a quick way to get access and grow your partnerships. They can request access at the click of a button and enter your B2B Portal and view your products, assortments, and catalogs.
3. Create a partner login landing page on your DTC Site.
To further customize and enhance the experience. You can create a landing page to track how many visitors are visiting your B2B portal.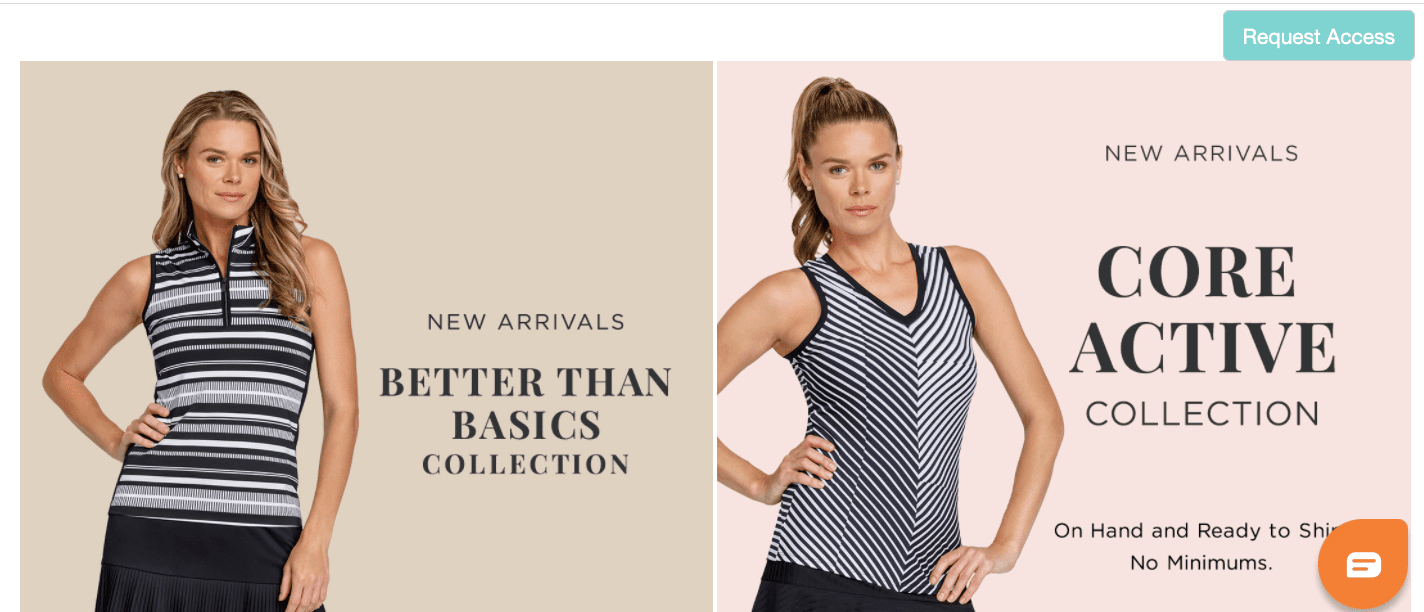 (Courtesy: Tail Activewear)
You can share:
All your brands and divisions
Stats and features like product quantity, wholesale benefits, 24/7 ordering
Highlight your latest collection with video and product walkthroughs
Simply design and create a landing page with your unique form that upon submission redirects you to your custom B2B Portal.
Doing this will allow your marketing team to get a better understanding of your retail buyer's journey as well as growing your email list to notify your retail partners about specials, discounts, and new products. Make sure to plan a separate marketing strategy for your retailers separate from your DTC consumers.
There you have it. These are 3 ways to invite your buyers to buy from your DTC site and make it easier for them to find you, order from you, and re-order from you.
For more information and tips, make sure to subscribe to our blog.