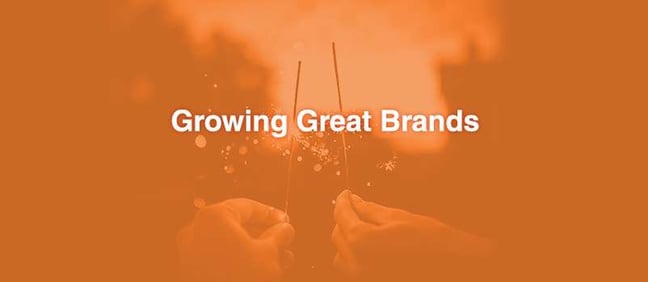 "A Vison Without Strategy and Execution Is an Hallucination."
Business success is not just about having a great vision or even great strategies. More importantly, success is dependent on having an organization that can EXECUTE that vision and key strategies. I also remember thinking more deeply about the implications of Execution. It became clear to me that Execution really depends on an organization's ability to Manage Key Processes and to Execute these Key Processes Flawlessly.
Keep Your Hands Dirty
Lots of business leaders like to think that once they have reached the "C" Suite, they are now exempt from running and managing the details of the business. This is a nice and convenient way to view leadership: standing on the top of the pyramid; planning, setting goals, thinking strategically and endeavoring to inspire with great visions, while others do the grunt work. This is an idyllic, but very misguided way to view true leadership.
Manage Key Processes - Execute Flawlessly
Key Business Processes are those processes that are critical and essential to assuring the success of an organization. How should an organization focus on the management of Key Processes? First, break the key processes into three categories: Primary or Essential, Support Processes and Management Processes.
Key Process Management System Made Simple
Key Process Management (KPM) is a discipline that improves organizational performance by driving efficiency and effectiveness in Key Process, operational excellence and business agility. The below diagram slide offers a structure to organize, establish and manage a Key Process Management System.
Information Is Power – Robust Reporting Drives INTELLIGENT Actions & Decision Making.
Information is the basis for decision making, planning and measuring performance. Information management and reporting refers to a series of reporting and methods to gather, process, distribute and present relative information to enhance business performance. Reporting should be designed to provide concise information for decision making. They should be:
User Focused

Appropriate

Concise

Well Designed

Timely

Accurate
Apply Effective IT Support Systems - Use SaaS Solutions
Tracking information and monitoring progress is one of the essential requirements for Managing Key Processes. Numbers and data are the basis Managing Key Processes using KPIs and Benchmarking.
Operational Discipline, Efficiency, & Focus-Manage The Details as That Is What Gets Things Done and Delivers Results
Striving to achieve operational excellence through Managing and Improving Key Processes is a significant driver for an organization's financial performance and business growth. This requires a relentless drive toward Operational Discipline, Efficiency, & Focus.
Every Quarter Should Hold Department Performance Tracking Meetings - Measure, Track
Results & Improve Operational Effectiveness
From the company leadership and company perspective, establishing Quarterly Department Performance Tracking Meetings will help organizations realize efficiency and effectiveness and longer-term goals faster and better. The power of the Quarterly Department operating reviews comes from their ability to:
Align each operating unit's quarterly goals with the current state of your markets, other operating units, and the company's longer-term priority goals.
Focus each operating unit on the most important goals to accomplish the following quarter and minimize other activities that distract from the focal points.
Ensure that each unit
is clear on its goals

has the appropriate resources, confidence, and conviction to realize those goals
has taken responsibility to achieve the goals.
Demand Efficient and Effective Processes & Procedures
Start with the premise that Everything Can Be Improved because it can. Things like better order turn around, improvements on inventory turnover, reduced costs in order, lower average shipment costs, and on and on.
Simplify Everything: Less Paper, Less Steps, Less Work, Less Stress, Fewer People, Lower Costs
Push Work Back Up the Line to Your Suppliers
Remember: The Best Solutions to Problems Are Known by Those Closest to The Problem
No one knows better where the company is wasting money than the employees. In many organizations, these people dutifully do the work required following inefficient processes and procedures.