Work closely with your buyers, even while apart.
Remotely present your line to buyers with custom Digital Catalogs and Virtual Showroom videos. Walk buyers through each line with a visual merchandise board to display delivery or in-store arrangement. Help guide your buyer throughout the entire journey with insight into their product ratings and notes.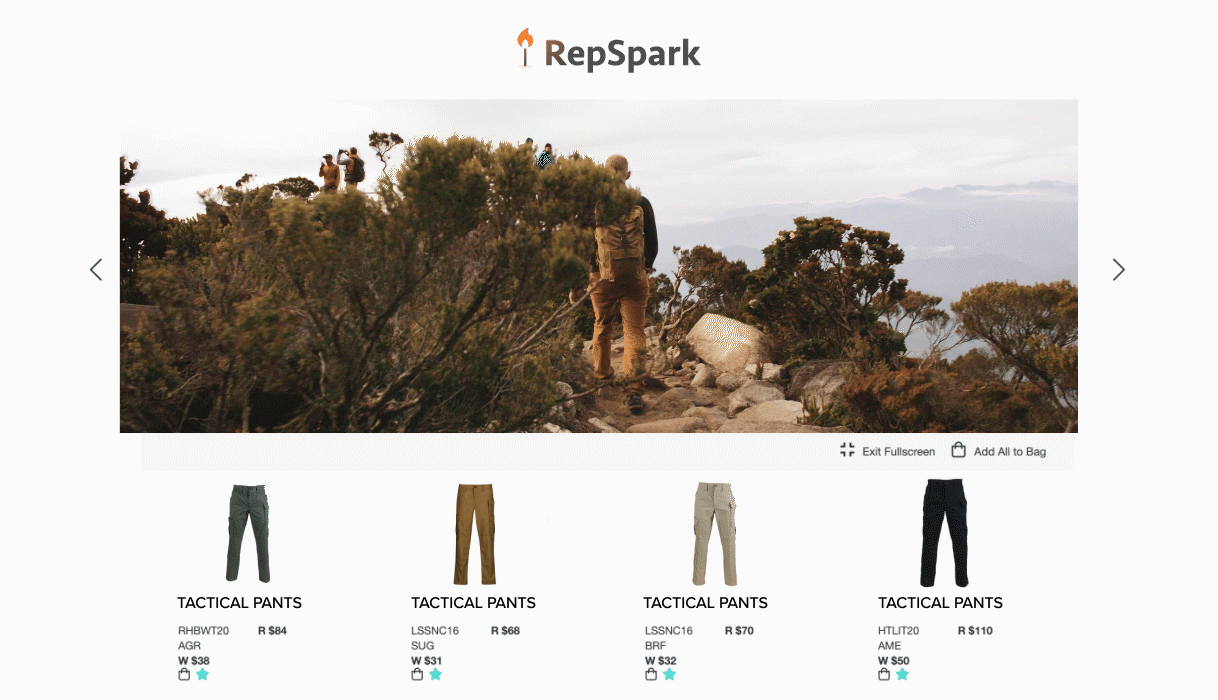 Virtual Line Presentations
Send a personalized Virtual Showroom directly to buyers and host a virtual market walkthrough.
Merchandise Board Styling
Immediately visualize orders with RepSpark's merchandise board. Enjoy the ease of automatically breaking out the product selections or manually distributing to multi-store boards for a visual layout of the buy. Once the items are finalized, buyers can shop directly from board.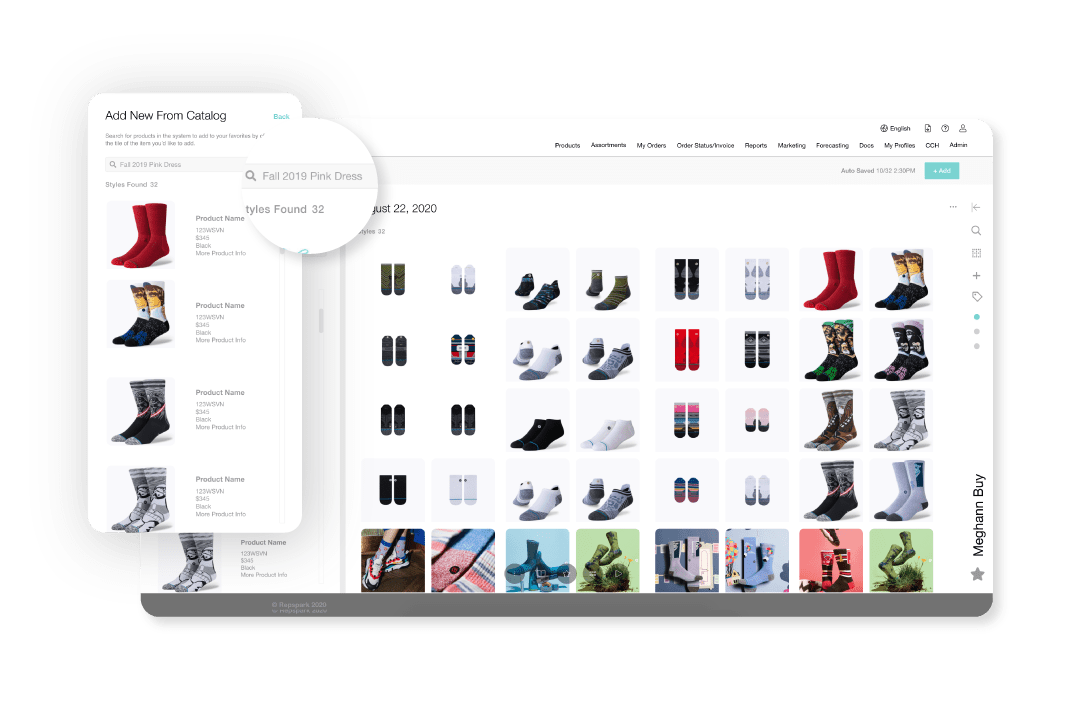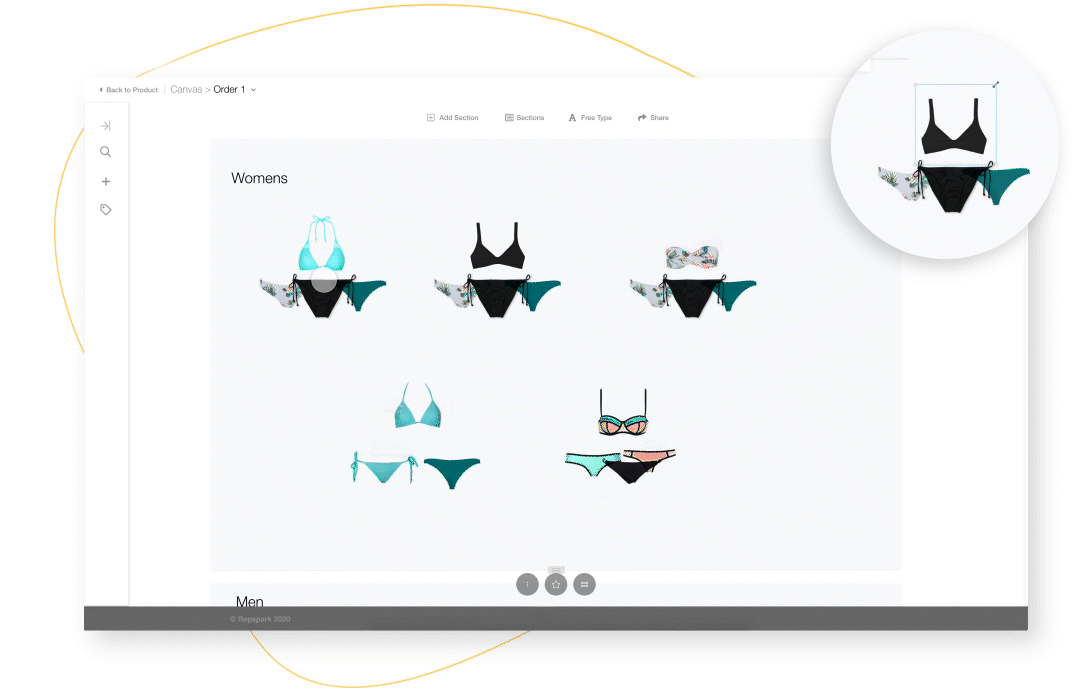 Canvas
Collaborate with buyers to overlay looks within a merchandise board to truly visualize in store representation and finalize product curation.
Custom Catalogs and Assortments
Create shoppable catalogs that can be shared with individual buyers based on their history and notes. You can also include customization options for quicker transaction time.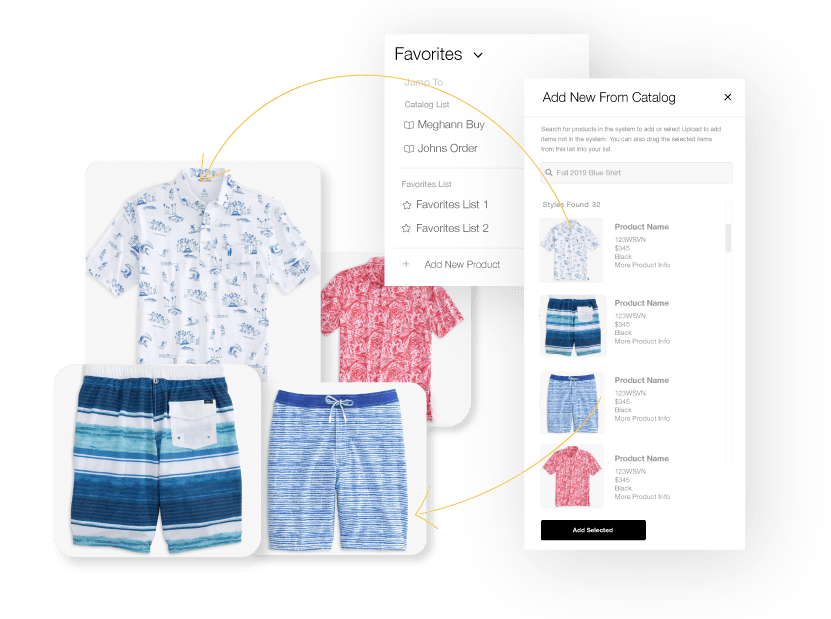 Get Direct Feedback
The merchandising team can view analytics immediately after each presentation. The team will get digital feedback directly from the rep and buyer as they take notes and like products.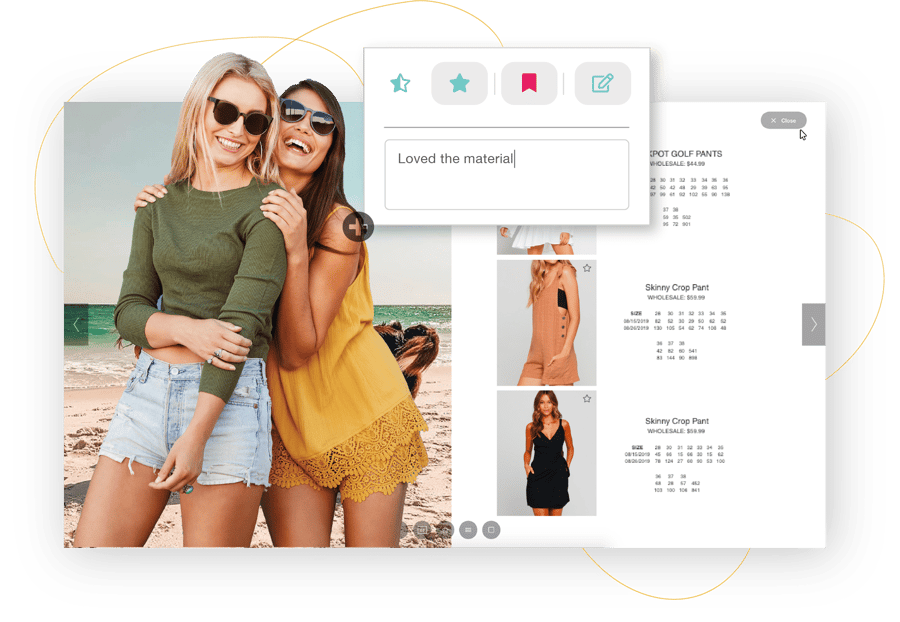 Interactive Virtual Showrooms
The truly interactive approach to Virtual Showrooms. Present your new collections through the shoppable, interactive Virtual showroom. Combine video with curated product collections to provide a truly dynamic buying experience.
Learn More →
Smart Selling Solutions
The tools you need to make selling your product easy. Allow sales reps and buyers to create and execute orders anytime, view performance metrics while using tools that give you real-time analytics.
Learn More →
Custom Digital Catalogs
Bring your products to life digitally. Mimic the in-person experience with RepSpark's interactive, flippable, clickable Digital Catalog. Digitally mark up the catalog with notes, favorites, and ratings or directly place orders.
Learn More →