The Interactive Approach to Virtual Showrooms
Exceed buyers' expectations as your brand delivers a dynamic shopping experience via video story telling. Combine video with curated product collections to provide a truly unique buying experience.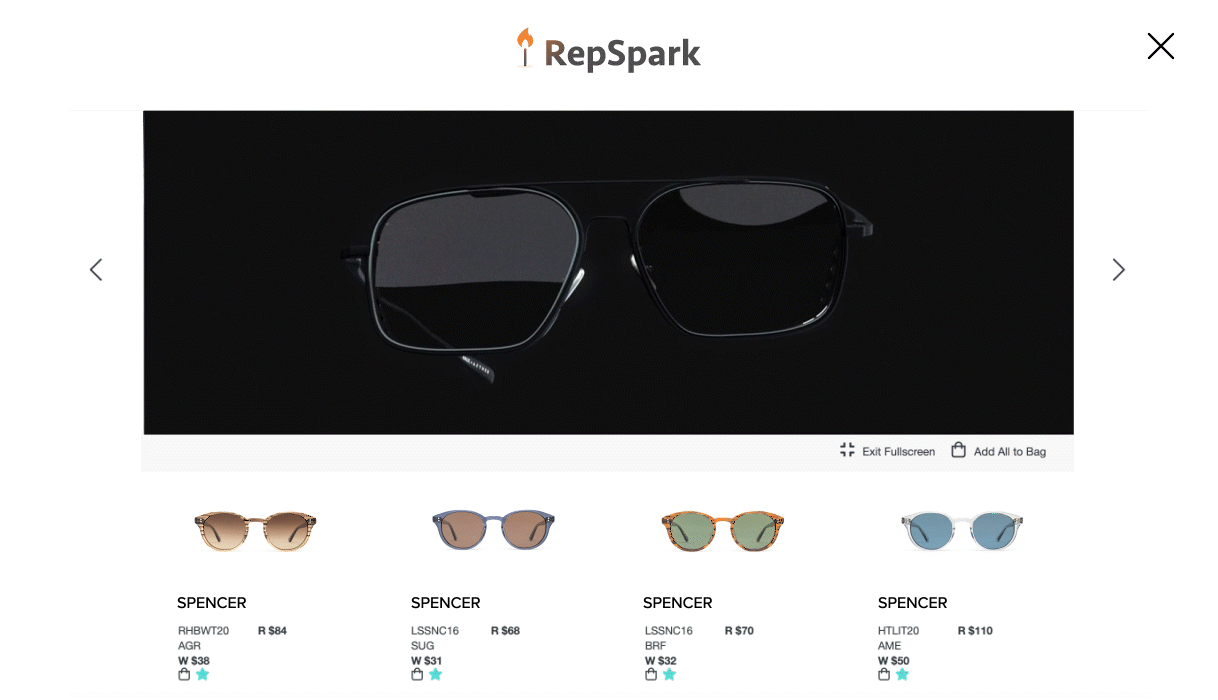 Dynamic Videos
Combine brand creative, showroom line walkthroughs, technical product overviews, influencer clips or even provide a front-row seat to your latest fashion show, all while allowing buyers to immediately interact with the product in each video.
Virtual Shopping Experience
Your videos can be linked to a specific product which allow buyers to easily place orders or digital markup with notes and ratings as the video moves through each look.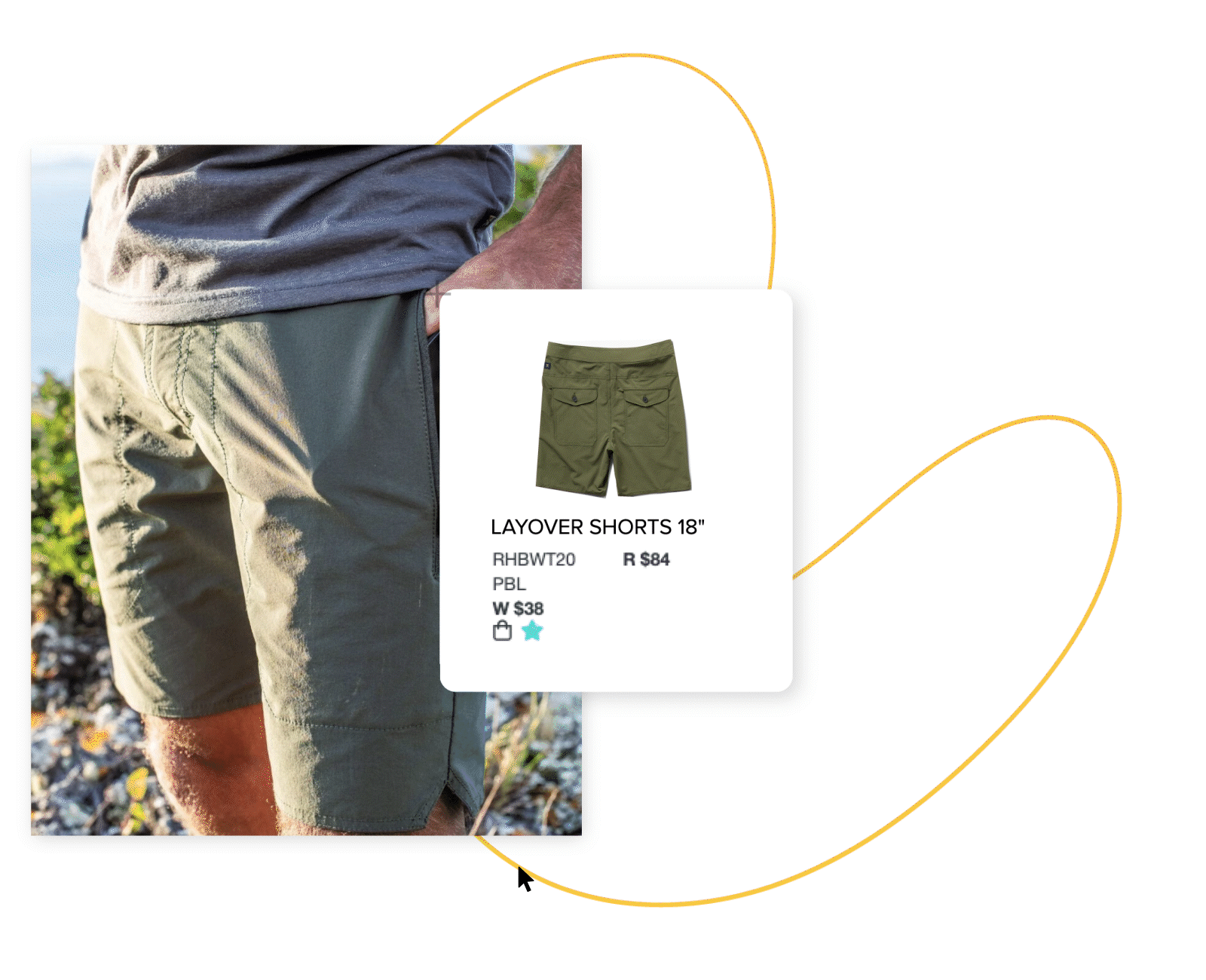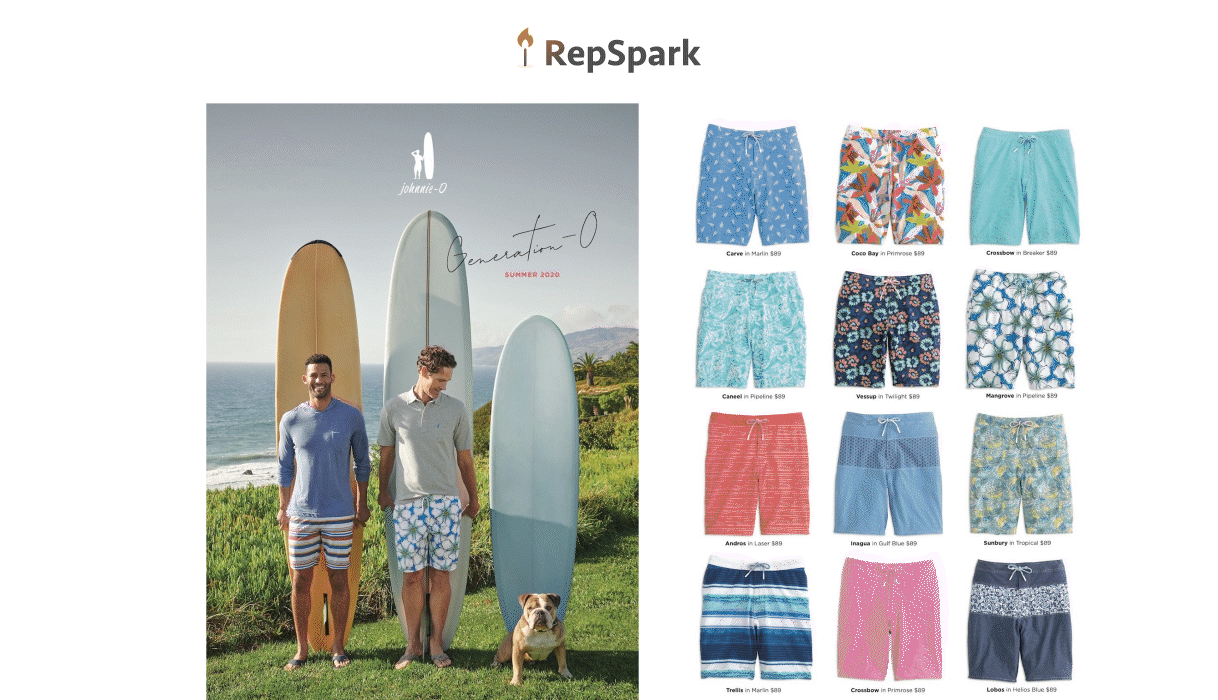 Completely Interactive
Link your product directly to videos and allow buyers to immediately shop or add items to a favorites list with likes, notes and ratings.
360 Degree Product Details
Give buyers the flexibility to click unique views of product details while watching the video. Add multiple images, product marketing descriptions, product details (zippers, buttons, and pockets) and swatches. You can also enable buyers to view products from all angles, zoom in to see close-up details with swatches and view product specific videos to understand the movement of the garment.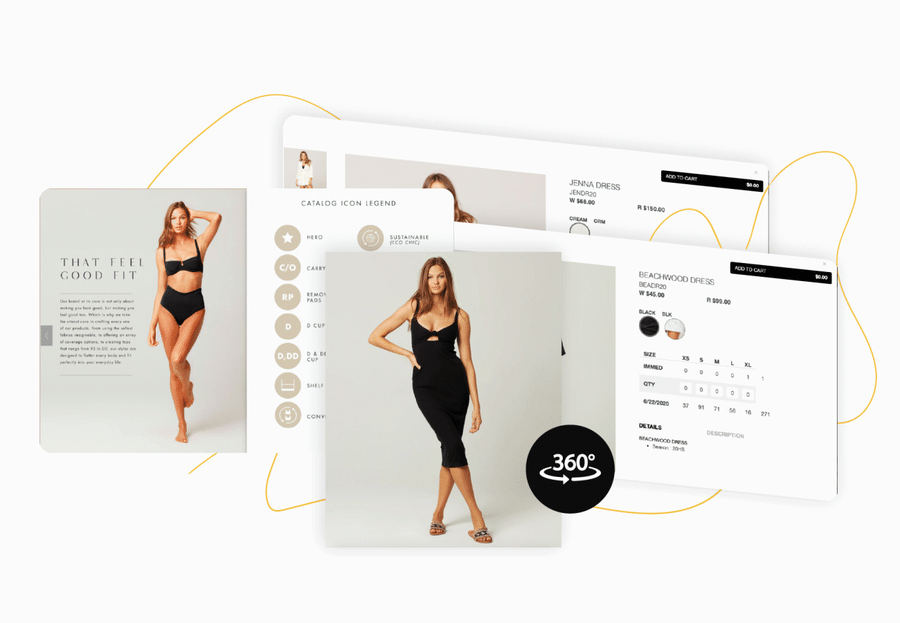 Smart Selling Solutions
The tools you need to make selling your product easy. Allow sales reps and buyers to create and execute orders anytime, view performance metrics while using tools that give you real-time analytics.
Learn More →
Custom Digital Catalogs
Bring your products to life digitally. Mimic the in-person experience with RepSpark's interactive, flippable, clickable Digital Catalog. Digitally mark up the catalog with notes, favorites, and ratings or directly place orders.
Learn More →
True B2B Collaboration
Work closely with your buyers, even while apart. Remotely present your line to buyers with custom curated catalogs and videos to highlight your products. Walk buyers through virtual line showings to create a visual merchandise board of each delivery and showcase assortments.
Learn More →