Bring your products to life digitally
Extend the in-person experience with RepSpark's interactive, flippable, clickable Digital Catalog. Allow buyers to Digitally mark up the catalog with notes, favorites, and ratings or directly place an order.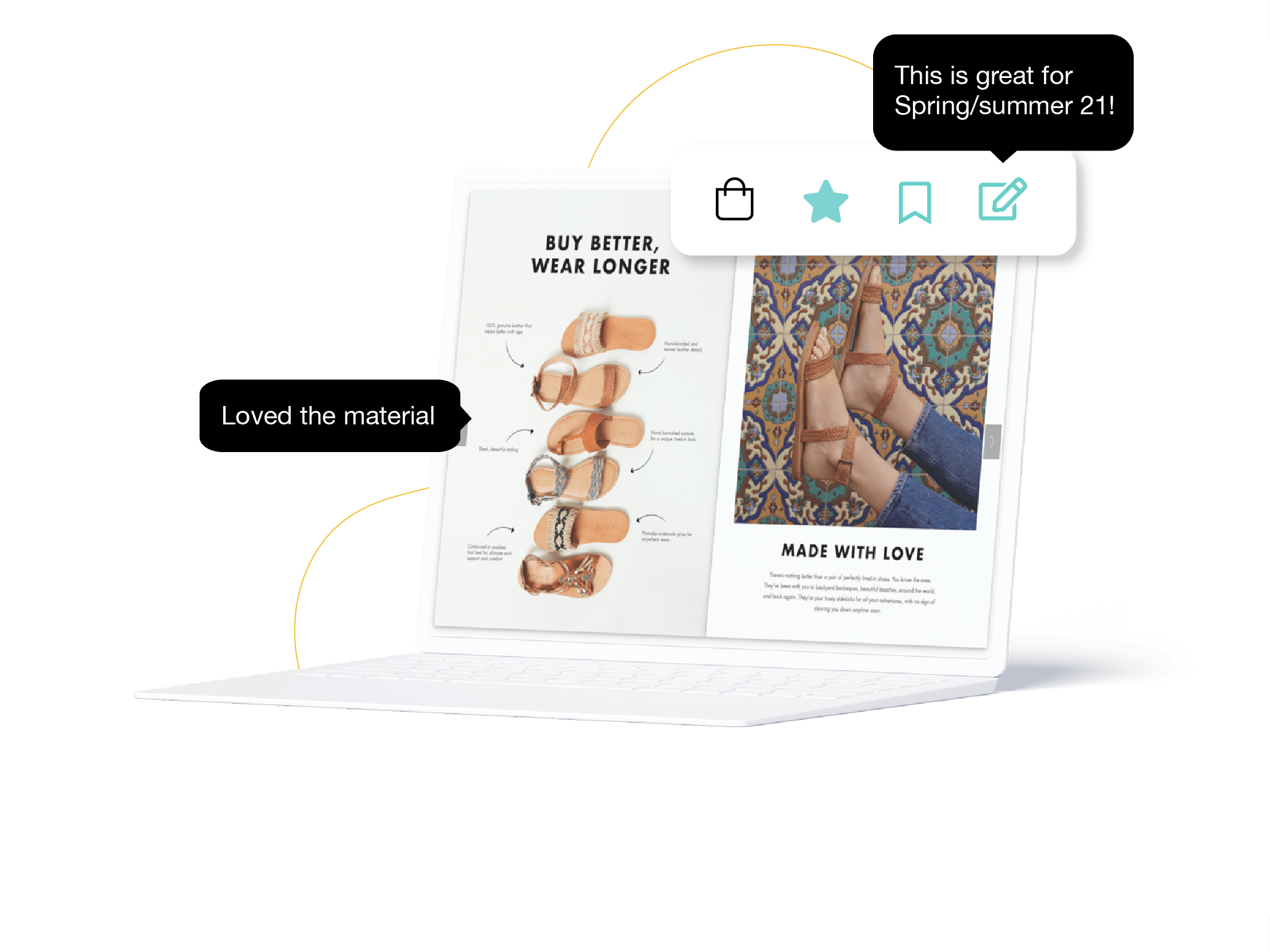 Truly Interactive Experience
Mark up the catalog with Likes and Ratings or add products to a Favorite's list during line showing appointments. Allow buyers the flexibility to place orders as they flip through the catalog against always up to date as inventory, prices, and products.
Custom Catalogs for Special Appointments
Create intelligent custom catalogs based on buyer history and current trends. Include buyer logos and marketing to provide a unique selling experience for each appointment.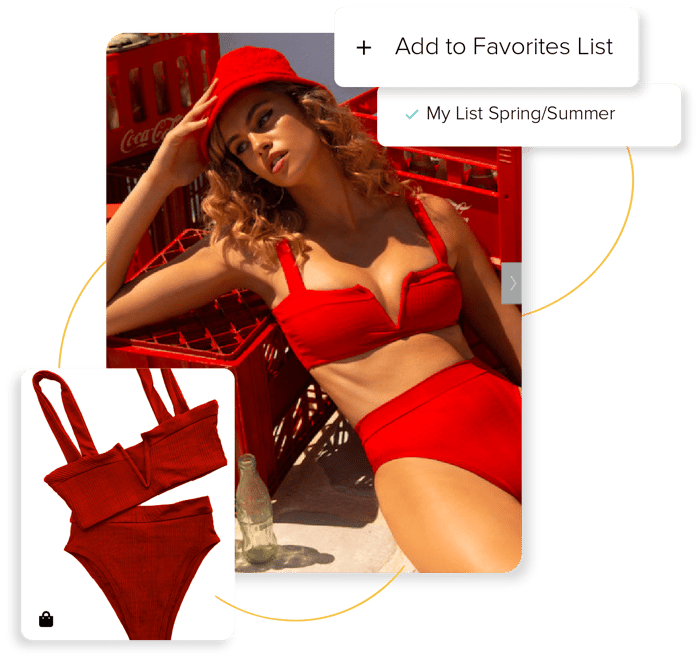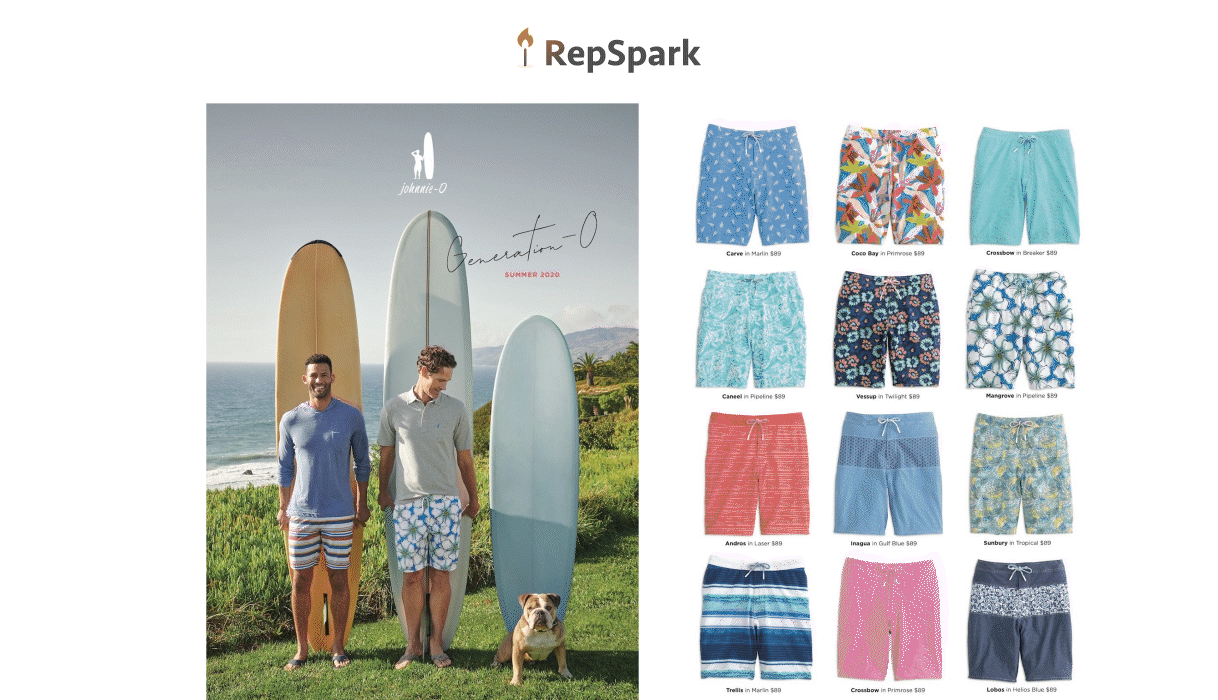 Flexible Templates or Custom Build Outs
Choose from over 35 templates or build out a uniquely custom catalog design that is as unique as your brand.
Shop the Look
Whether it's in-store or on a buyer's e-commerce site, add "Shop the Look" pages to show how products can be merchandised by look. By tagging marketing spreads there is no limit on additions to your catalog.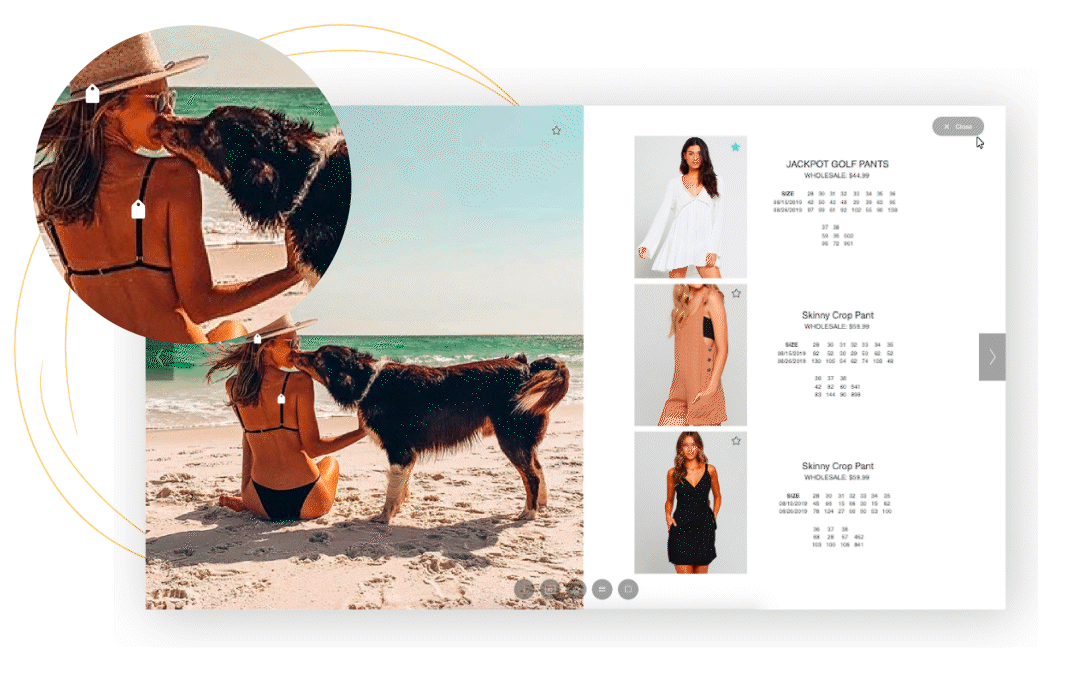 True Understanding of Buyer Actions
Work smarter and not harder by ending each appointment with a sharable list of product ratings and notes to help retailer's complete their buy.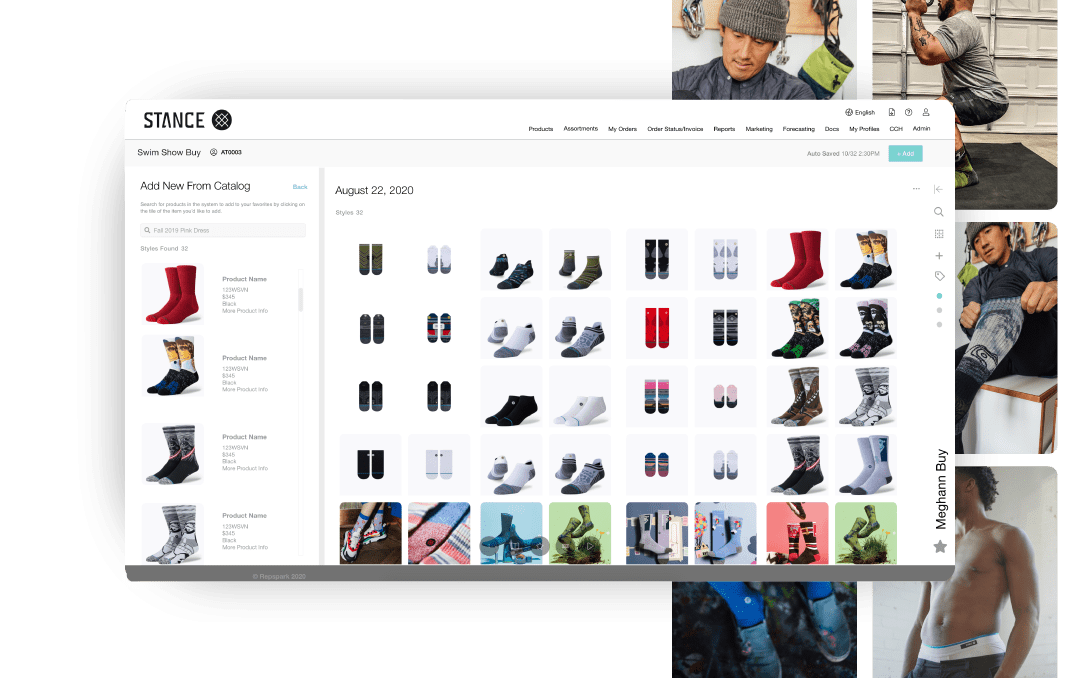 Interactive Virtual Showrooms
The truly interactive approach to Virtual Showrooms. Present your new collections through the shoppable, interactive Virtual showroom. Combine video with curated product collections to provide a truly dynamic buying experience.
Learn More →
Smart Selling Solutions
The tools you need to make selling your product easy. Allow sales reps and buyers to create and execute orders anytime, view performance metrics while using tools that give you real-time analytics.
Learn More →
True B2B Collaboration
Work closely with your buyers, even while apart. Remotely present your line to buyers with custom curated catalogs and videos to highlight your products. Walk buyers through virtual line showings to create a visual merchandise board of each delivery and showcase assortments.
Learn More →