One place to login, connect, and collaborate with all your retailers.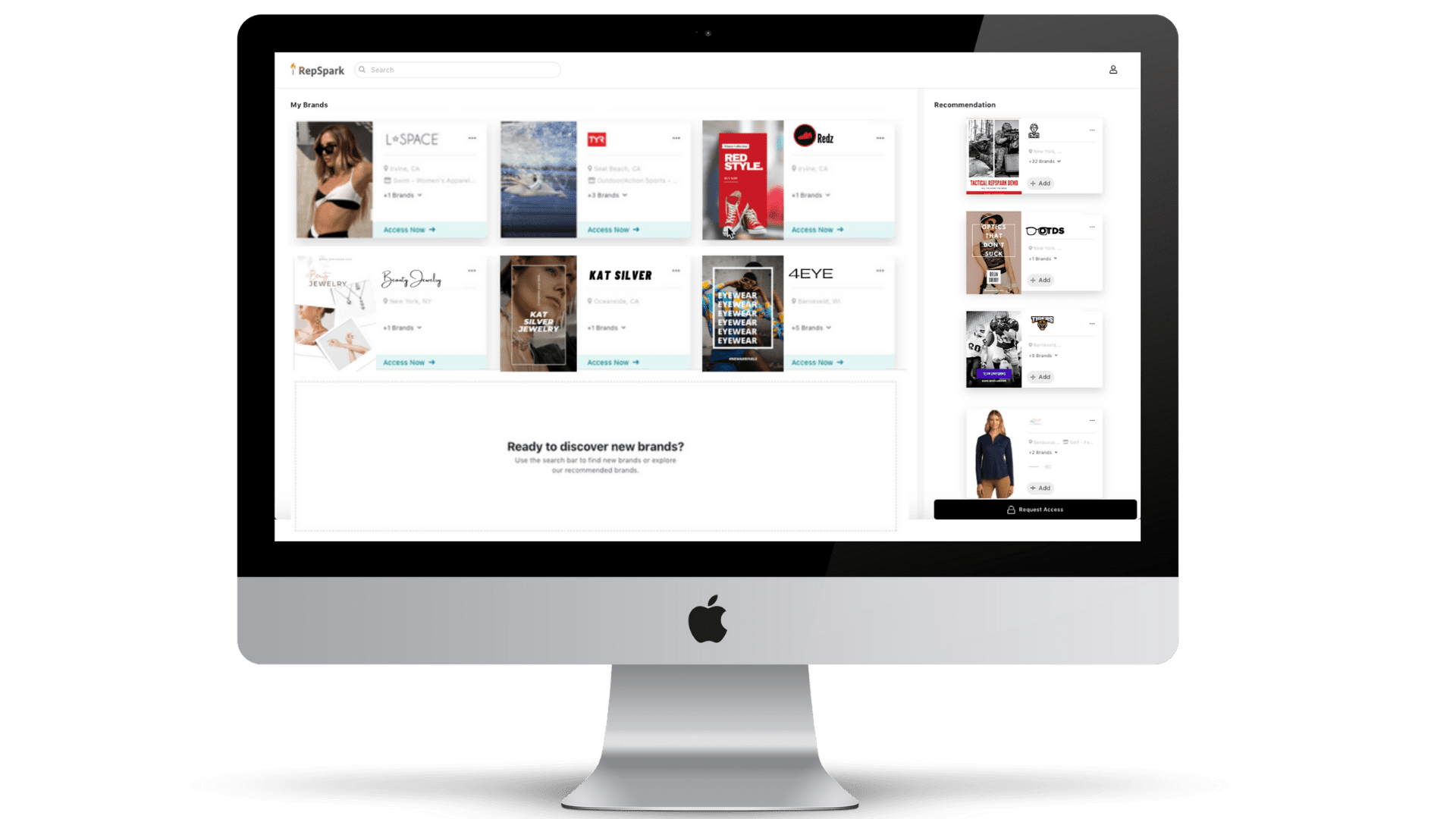 For Brands
With RepSpark Community, you are in control. With your own custom URL and the ability to approve new buyers requesting access to your brand.
Unlike other marketplaces, Community is built for brands first to make it easier and seamless to connect to buyers everywhere.
Only approve and share what you want through your customized community profile and approve buyers you want to connect with.
The power is in your hands, always.
Ease of Use
With over 20,000 retailers on RepSpark's platform, Community provides both your sales reps and partners a way to access your brand without the need to managing multiple passwords, logins, and sites.
Your team and your partners can login through

app.repspark.com

and instantly access your brands through one single sign on.
New buyers can request access to your brand through app.repspark.com and directly from repspark.com's login button and search by Brand, Industry Vertical, Product Category, and more.
And you, can approve, invite, and grant access to who you want and what you want 100% of the time.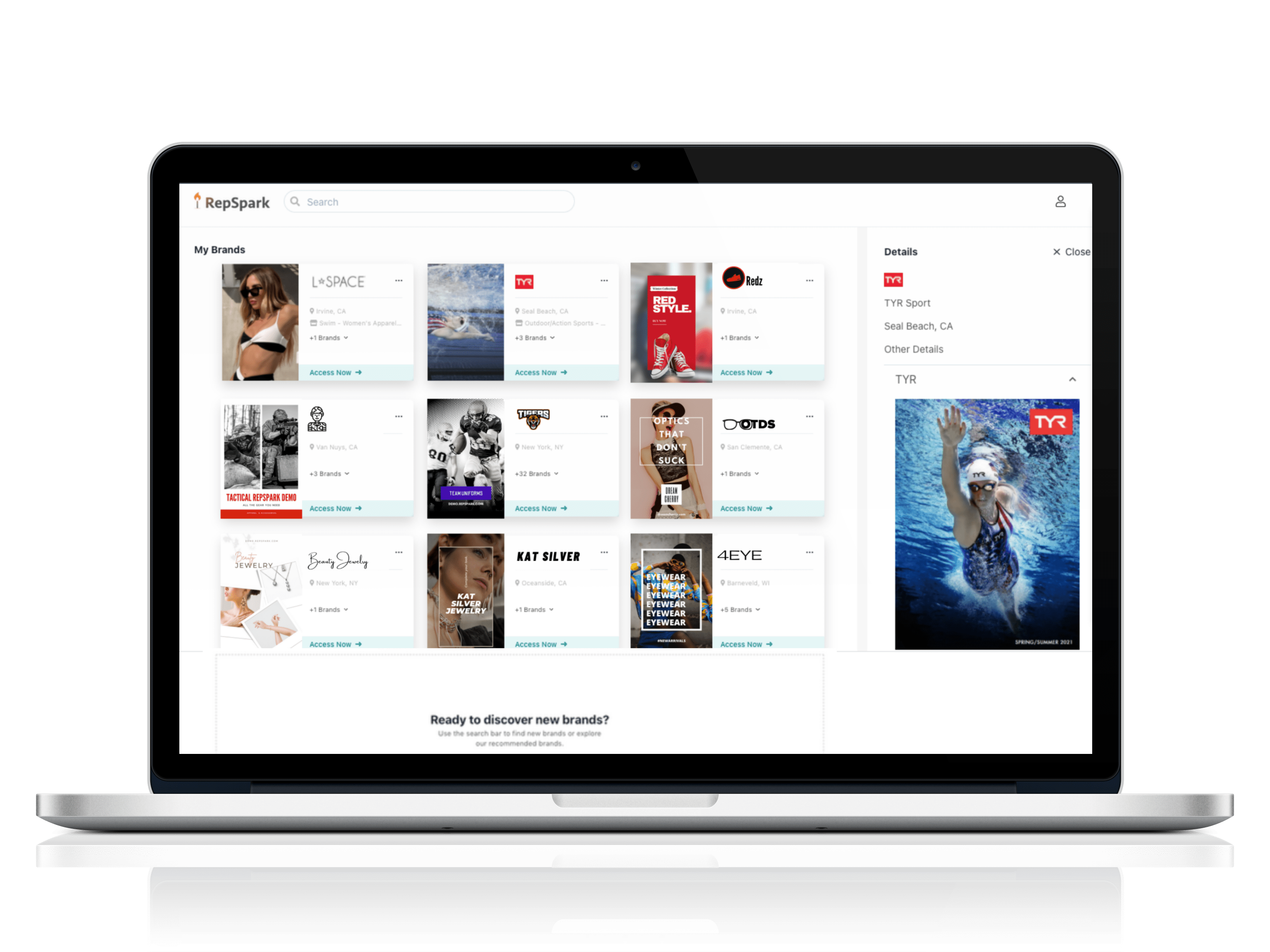 How to Get Started?
Request a Demo Today of Community by RepSpark.
Customize your brand profile and showcase all your brands with high-resolution images. With a click of a button, you can tag your categories, share information about your brand, and be visible in front of 20,000+ buyers on RepSpark's platform.
FAQ's
How do I login to Community?
You can login with your unique username and password on app.repspark.com. You will also be given a custom URL and also have a unique URL on app.repspark.com this will make it easier for your buyers to login from anywhere to get access to your brand profile.
How is Community different than other marketplaces like Faire, Joor, Brandboom and others?
Unlike other 2 way marketplaces, Community was built 100% for the brand first, you have complete control of who has access to you brand, with retailers you approve, accept, and invite.
How Do I Customize My Profile?
Head over to the new Admin dashboard and select the "Community" tab. From there you can add descriptions, upload high-resolution images and list all the brands you carry. This information will be shown on app.repspark.com.
Customize Your Profile
Set up your custom branded profile in RepSpark's community. Upload high-resolution images and include information about each of your brands through the new admin panel.
One Place for Everything
Connect and collaborate with ease from one single sign-on through app.repspark.com and access all your brands. Not to worry, your custom URL is not going anywhere- we've made it easier for you to login from anywhere anytime.
What Will Buyers See?
Learn about what your retail partners will see when they login to through app.repspark.com where they can access your brand and shop faster and easier than before, as always you are 100% in control of who you approve, accept and invite.